Do you process with a Verifone VX520?
If you do, please keep reading as we may need to update the software on your device.
To ensure that your terminal is as up to date as possible, our parent company, TSYS, is taking proactive measures to contact VX520 owners to initiate software updates.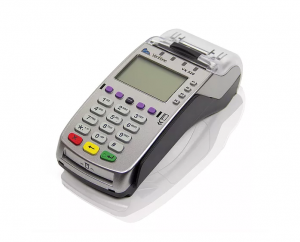 Please expect to hear from tech support agents at TSYS, looking to walk you through updating your terminal over the phone. This is not a scam!
If they call during business hours and you have customers, please reschedule a time for them to call you back to complete the update. It will require that your terminal will not be able to accept credit cards until the update is complete.
If you have any questions or want somebody from our office to be on the phone with you during the update, please do not hesitate to call us directly.